Business Email Hosting with Standard Broadband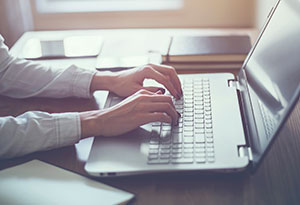 In today's business world you cannot afford to be without email.
Standard Broadband provides you with all the tools you need to conduct your business without any of the issues associated with operating and managing your own servers/infrastructure.
We Manage It, You Benefit From It
Even with instant messaging and other electronic communication forms, email is still the lifeblood of your business.
Make sure your email is always on and always functional with features like:
Shared Calendars, Email & Contact Info
Secure, synchronized and always available when you need it.
Easy Access To Your Information
From anywhere using a wide variety of devices.
Total Peace of Mind
Knowing our support team is managing your email system 24/7/365.
Enterprise Grade Infrastructure
Ensures your system is always available when you need it.
Redundant Power & Internet Connections
Provide high availability and ensure outages don't impact your business needs.
Multiple Data Centres
Ensure continual operation even in case of catastrophe (fire, earthquake, flooding, etc.)
Hosted Exchange Email is the Smart Choice for Business Messaging
Always enjoy the latest features without having to worry about constant software updates and security patches.
An expert support team manages our servers and ensures that the latest security patches are applied after being tested.
Which means you can:

Minimize your capital investment
and only pay for the accounts you need each month. Fully expandable
managed services
for future growth.

Eliminate server management
and maintenance costs allowing you to use your capital to grow your business.

No need to worry about endless scalability
or adding additional hardware and software as you grow.

Access expert support
anytime you need it.

Backup your data
in multiple redundant data centres, ensuring it's kept safe.
Mobility and Multi Device Access. Keep Connected Anywhere, Anytime.
With hosted Email, you get real-time wireless synchronization allowing you to stay connected from anywhere, on any device at any time.
If you're an Android, iPhone or BlackBerry business phone user, keep your contacts, calendars, and email data synchronized and up to date with multiple mobility options.
Business Email Hosting for Peace of Mind
Most of today's small to medium size businesses don't have the in-house IT resources or expertise to operate and manage a business-class messaging solution to keep in-line with their much larger competitors.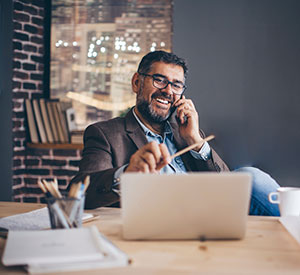 Hosted email solutions address this need by providing you with:
Fully customizable programs to suit YOUR business needs
Fully expandable to grow as your business requirements change
Guaranteed backup and recovery
Full administrative control
Security and reliability
24/7/365 maintenance and support
Reliability is Critical
Our hosted email infrastructure is located at top tier data centres and based on a reliable and scalable platform providing your company the best available equipment regardless of the size of your business.
Every critical component of our hosted email architecture is redundant, providing load-balance and/or failover capabilities to keep your data safe and secure.
As a result, you'll enjoy a stable, secure, reliable, and rapidly recoverable messaging environment to provide your business what it needs to succeed:
Mobility
Stay connected anytime, anywhere, on any device and all synchronized at no additional cost.
Sharing
Easy shared calendars, contacts and email folders. Plus, have that information available via any access method.
AntiSPAM & Virus Protection
We've partnered with Barracuda Networks for SPAM and virus scanning before messages hit your inbox.
Web & Desktop Interface
Get your email via our WebMail interface or desktop client software such as Outlook.
Cost Effectiveness
Monthly fees handle all infrastructure maintenance, licenses and patches & more.
Email Migration
We'll import existing email, contacts and calendar entries into your new hosted exchange.
Account Features Starting from $3.99/Month
Your business email hosting account automatically includes:
25GB Storage per account
Anti-Virus
Anti-SPAM
Shared Calendars
Shared Address Books
BlackBerry Enterprise Server for older BlackBerry Devices
Global Address Book
Local Address Books
Web Interface for Management
Web Interface for User Access
MAPI Enabled for Outlook
ActiveSync Enabled for Mobility