A Reliable, Flexible & Proven Business Internet Provider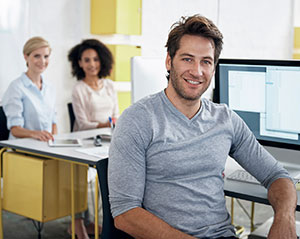 Business clients today require a reliable Internet connection; with Standard Broadband you get just that.
Because Standard Broadband owns its network and data center facilities in Southern Ontario, we can leverage IP access that is independent from any other carrier.
This allows you to choose a business solution that is unparalleled and truly redundant.
Being Down Isn't an Option
Your business relies on solid connectivity and fast speeds. That's what Standard Broadband offers with:
Wireless network that's 100% independent of other wire line or wireless carriers
Local Canadian technical support 7 days a week 365 days a year
Rapid response time for installation
Multiple access methods (Fiber, Wireless, DSL)
4 HR MTTR standard SLA with all dedicated services
All services include Static IP addresses at no charge
Multiple upstream carriers and private interconnections to large networks ensure the best response times and reliability.
100% unlimited bandwidth
Delivering Multiple Services through Multiple Technologies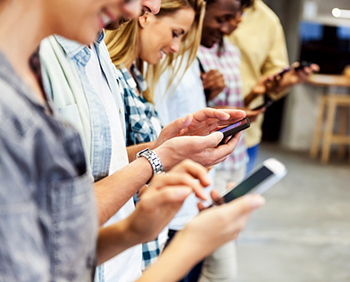 Your business Internet services are delivered using a number of technologies including:
Our private wireless network
Fiber optic
Ethernet
DSL
Cable
Flexibility and quick deployment allows us to meet the needs of our customers in an effective and timely manner.
24/7 Business Connectivity
Your business Internet provider must have reliable, dedicated, symmetrical connectivity to keep you online so you can focus on what's important – running your business.
Symmetrical Bandwidth: Allowing you to upload and download at the same speed, ensuring your access to the cloud is always fast.
Flexible: Evaluate your needs and create a solution to meet your requirements.
High Speed Network: Supporting speeds from 6Mbps to multi Gigabit
Monitoring: Proactive monitoring ensuring uptime and reliability 24x7x365
Redundant Internet Access
Don't get caught offline.
You never know when a service may experience an outage and Standard Broadband is one of the few business Internet providers who can offer a completely redundant solution using our extensive wireless/microwave network in Southern Ontario.
Automatic failover solutions ensure your connection stays up in the event of a failure with:
Different access mediums ensure true redundancy
Keep your IPs no need to change IPs when services fail over
Automatic Active/Active setup for optimal routing based upon network changes such a latency, jitter, available bandwidth.