Managed Private Cloud
DIY or Fully Managed Infrastructure as-a-Service (IaaS) Cloud Server Hosting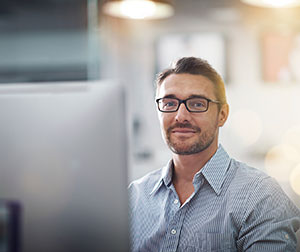 Standard Broadband IaaS is highly scalable, easy to deploy and available as a do-it-yourself or fully managed service, depending on your needs.
Our 24/7/365 Network Operations Center monitors infrastructure to ensure always-on availability.
Meanwhile, our multi-homed IP network keeps you connected to our business services and your customers.
Cloud server hosted, backed up with powerful redundancy
All aspects of Standard Broadband IaaS platform and cloud server hosting is built with redundancy.
Meaning you can focus on your things like your business Internet and leave the infrastructure to us as we take care of:
Canadian Storage
Your data and all of our IaaS infrastructure is housed and stored in Canadian built, based and maintained data centres.
Easy to Deploy Templates
Choose from one of many pre-built managed private cloud templates, including Ubuntu Linux, Centos Linux and WordPress hosting.

All templates are built with the latest security updates and our support staff is available to help with any configuration questions you may have.
Customer ISO Deployment
Need to deploy something we don't have a template for?
No problem. Our technical team can easily convert many ISOs into bootable templates for IaaS deployment.
Reliability
Using the latest technology from vendors like Dell, VMware and Citrix.

Our IaaS solutions are built on reliable and industry-leading software and hardware platforms.
Lastly, we use SSD drives and redundant storage arrays you can rest assured your data is safe in our cloud server.
Integration Made Easy
Our IaaS solutions can easily be integrated with your existing infrastructure proving you with a hyrbid cloud server hosting and a migration path to move to an all IaaS / private cloud solution.
Unlike public cloud providers, we include all VPC and private networks at no cost to you. This allows you to easily extend your existing network in to our hosted environment.
Meanwhile, we ensure your information is protected and accessible 24/7/365:
Our VPC style networking ensures that your data is only available to your private cloud and not others in our environment.
Our systems engineers are here to help you integrate and always available when you need their help.
Managed Private Cloud Pricing
Take a look at the various pricing options available to you.
| | VM512 | VM1GB | VM2GB | VM4GB | VM8GB |
| --- | --- | --- | --- | --- | --- |
| Cost Per Month | $9.99 | $19.99 | $34.99 | $59.99 | $99.99 |
| RAM | 512MB | 1GB | 2GB | 4GB | 8GB |
| vCPU | 1 | 1 | 2 | 2 | 4 |
| Disk | 25GB | 50GB | 60GB | 80GB | 150GB |
| Bandwidth | UNLIMITED | UNLIMITED | UNLIMITED | UNLIMITED | UNLIMITED |
Need more RAM or CPU power? Contact us and we'll build a customized solution for you.
VPC by Default
When you spin up, your first instance you will automatically be placed in your own Virtual Private Networking in our cloud server.
All of your traffic stays on that private network and never intermingles with other customer packets.
VPC networking ensures you have control of your network even when it's in our cloud.