VoIP Business Phone Solutions Built for Today's Businesses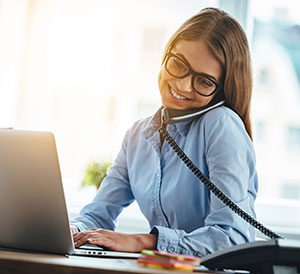 Traditional telephone services were not designed to accommodate the needs of today's business clients.
With Standard Broadband SIP Trunks, you can reduce telephone expenses without compromising audio quality.
Easily connect to existing legacy phone systems with ISDN PRI or Analog interfaces or directly to SIP capable systems.
Cost-Effective and Feature-Rich VoIP Business Phones
SIP Trunks are cost effective at $19.99/MO per channel/phone line and include:
Emergency 911
Should you ever have an emergency you will be able to dial 911 for assistance.
Caller ID
See the name and telephone number of the person calling you.
Call Waiting
Receive a second call while you are on the telephone.
Conference Calling
Speak with two people at the same time in a 3 person conference.
Last Call Return
Dial back the last number that called your line.
Call Forward Busy
Send calls to a different number if you are on the phone.
Call Forward No Answer
Send calls to a different number if you do not answer the phone.
Call Forward All
Forward all calls to a different number.
Line Hunting
Create hunt groups for multi-line configurations.
Voice Mail
Allow callers to leave you a message if you do not answer.
Keep Your Number
Port your number to our service allowing you to keep your existing number.
A Powerful Small Business Phone Solution
We understand that business services have different technical and bandwidth requirements than their residential counterparts.
Because of this, we avoid using the public Internet for voice and VoIP business phone services.
This ensures your audio quality is not compromised, since our SIP trunks are delivered over a dedicated connection for voice only traffic.
Additionally:
SIP trunks can be delivered with direct IP connectivity or can be converted back to Legacy Interfaces for ISDN PRI and Analog Loop Start Interfaces ensuring compatibility with existing and new phone systems.
Easily increase channel capacity when needed
Add numbers from other area codes, provinces and countries
Contact Us
Contact us to discuss bringing Standard Broadband business phone solutions to your company.