Connect Your Office with a Hosted PBX Phone System
No longer will you need to purchase a VoIP PBX phone system for your office and then have to worry about things like:

Ongoing management
Paying for phone lines
Adding employees
Software updates
Hosted PBX from Standard Broadband is a cloud-based PBX phone system that's fully maintained, managed and supported by trained staff 24/7/365.
Your VoIP PBX phone system operates on a private network, ensuring the highest quality business phone service.
Meanwhile, a professional deployment team will take care of all on-site installations. And a dedicated system design team will ensure your migration is smooth and simple.
PBX Phone System Features
Auto Attendant Menu
Hunt Groups
VoiceMail to eMail
Keep Your Existing Phone Number
Remote Notifcations
Ring Groups
FindMe FollowMe
Automatic Backups
Onsite Installation
Web Portal
4-Way Conference Calling
Call Forwarding
Call Waiting
Private Connection to Hosted PBX
CallerID
Direct Inward Dial Numbers
Intercom
Hold Music/Announcements
Unlimited Telephone Lines
Redundant Data Centers
Pickup Groups
Call Park
Transfer
VoiceMail
Time of Day Routing
Canada Wide Calling
911 Service
Mobility
Why bring a Hosted PBX Phone System to your office?
Hosted PBX is much easier to manage – and at a fraction of the cost – compared with: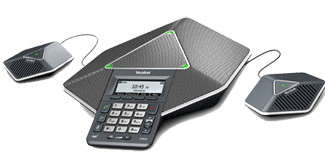 Purchasing a new phone system
Acquiring phone lines
Managing long-distance charges
Hardware maintenance contracts
Technician visits
Other benefits include:
24/7/365
Proactive monitoring services
Fully Redundant
Across multiple Data Centres, ensuring lines of communication are always open
Phone Lines
Included in the extension cost with no additional fees for telephone lines
Add Extra Users
Without requiring a technician or support visit
Fully Managed
So you never have to worry about your phone system & can focus on your business
Simple Billing
Extensions for only $8.99 with all features included
Dedicated Connection
To our network ensuring quality of service