Crystal Clear VoIP Home Phone Services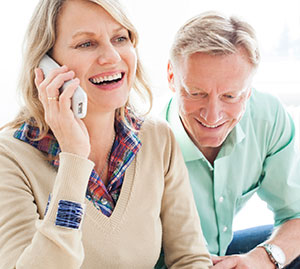 Residential VoIP service from Standard Broadband uses your existing rural or urban high-speed Internet connection to create a reliable and cost-effective VoIP service.
Available to customers across North America with a high-speed Internet connection, VoIP home phone delivers the features and quality you want without the heavy expense.
Two Easy-to-Choose Plans
Select the right plan for your needs and make the switch today.
Basic Phone
$17.99/mo
Keep your existing phone number
Free Canada wide calling
No contract
Caller ID
VoiceMail
Emergency 911
Enhanced Phone
$19.99/mo
Includes ALL features
Keep your existing phone number
Free Canada wide calling
No contract
Feature Details
Unlike other VoIP providers, Standard Broadband gives you all the features you want from your VoIP home phone.
Emergency 911
Should you ever have an emergency, you can dial 911 for assistance.
Caller ID with Name
See the name and phone number of the person calling you.
Call Waiting
Receive a second call while you're on the telephone.
CallerID Block
Protect your privacy by blocking your name and number from displaying when making a call.
Conference Calling
Speak with two people at the same time in a 3-person conference.
Last Call Return
Dial back the last number that called your line.
Call Forward Busy
Send calls to a different number if you're on the phone.
Call Forward No Answer
Send calls to a different number if you don't answer the phone.
Call Forward All
Forward all calls to a different number.
VoiceMail
Allow callers to leave a message if you don't answer and be notified via phone or email.
Do Not Disturb
Send your calls directly to VoiceMail instead of having your phone keep ringing.
Keep Your Number
Port your number to our service, allowing you to keep it.
HOME PHONE LINES: VoIP 911 has certain limitations versus traditional 911. All Unlimited Phone Plans do not include calls to the Yukon, Nunavut or N.W.T. Rate Centers serving some rural areas. For the full list of unavailable Canadian area codes and prices click here.
Long Distance Rates
Standard Broadband VoIP home phone service provides competitive international long distance rates.
These rates are billed by the minutes and will be billed on your regular monthly billing cycle.