Reliable, Fast and No Contracts – Internet service the way it should be.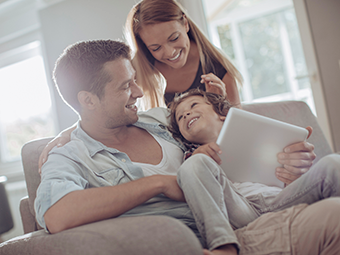 Not all Internet service providers (ISPs) are created equally.
Standard Broadband believes you need choice in your service provider and transparency in billing.
Because of this, you'll receive the highest level of service and attention.
You get peace of mind knowing local Canadian technical support is always available when you need it.
Standard Broadband is one of the few independent Internet Service Providers that does not relay on the network of the buy carriers to deliver Internet service to your condo. As such we are able to provide a reliable service without the overhead costs of wholesaling from the typical network operators. This overhead cost saving allows us to provide a comparable service at a lower cost to our clients.
High Speed DSL Service Options
Standard Broadband DSL Internet services are available in many condominium buildings across Southern Ontario. Delivered using the latest VDSL2 technology and powered by Fibre to your building you always get the bandwidth you need. All service options include UNLIMITED bandwidth, so you never have to worry about overage or usage charges on your monthly bill. All of our service options include a FREE onsite technical installation and setup, FREE WiFi Router so you don't have to worry about any rental charges on your bill.
DSL Plans and Packages
DSL 25Mbps
$34.99/mo
Download 25Mbps
Upload 10Mbps
Modem Type: VDSL2+
Unlimited Bandwidth
Dry Loop Included
DSL 50Mbps
$44.99/mo
Download 50Mbps
Upload 15Mbps
Modem Type: VDSL2+
Unlimited Bandwidth
Dry Loop Included
DSL 75Mbps
$54.99/mo
Download 75Mbps
Upload 20Mbps
Modem Type: VDSL2+
Unlimited Bandwidth
Dry Loop Included
Surf, Share and Stream as Much As You Want
Truly UNLIMITED bandwidth with 100% transparent billing (no hidden fees) and local, Canadian technical support and service. It doesn't get better than that!
Stream music
Watch movies
Share photos
Internet the way it should be, UNLIMTED, NO Contract terms.